Fashion For Relief
Role: Creative at My Beautiful City
In collaboration with Hannah Marshall

Working on reinforcing Fashion For Relief 's presence amongst the art and fashion community, the event aimed to build stronger relationships with new and seasoned supporters of the charity. To enforce and communicate the purpose of the event, we designed and produced an animation to be projected onto the central pillar at the British Museum. Words from Fashion For Relief's manifesto were extracted to set the tone amplifying the organisation's message to their audience. The idea was to incorporate the architecture into the projection. It, therefore, begins with an imperfect crack, incepting of what is to come.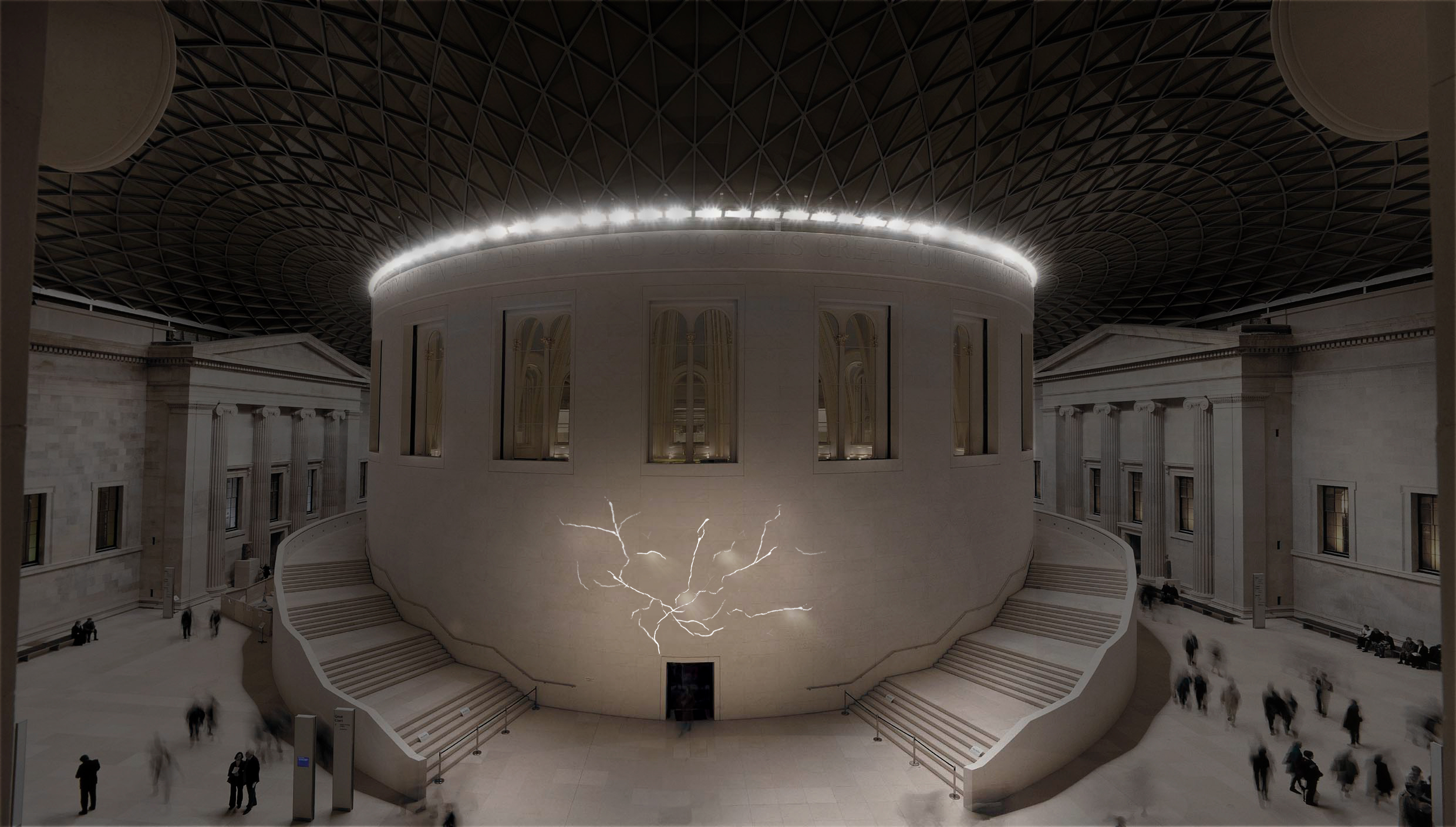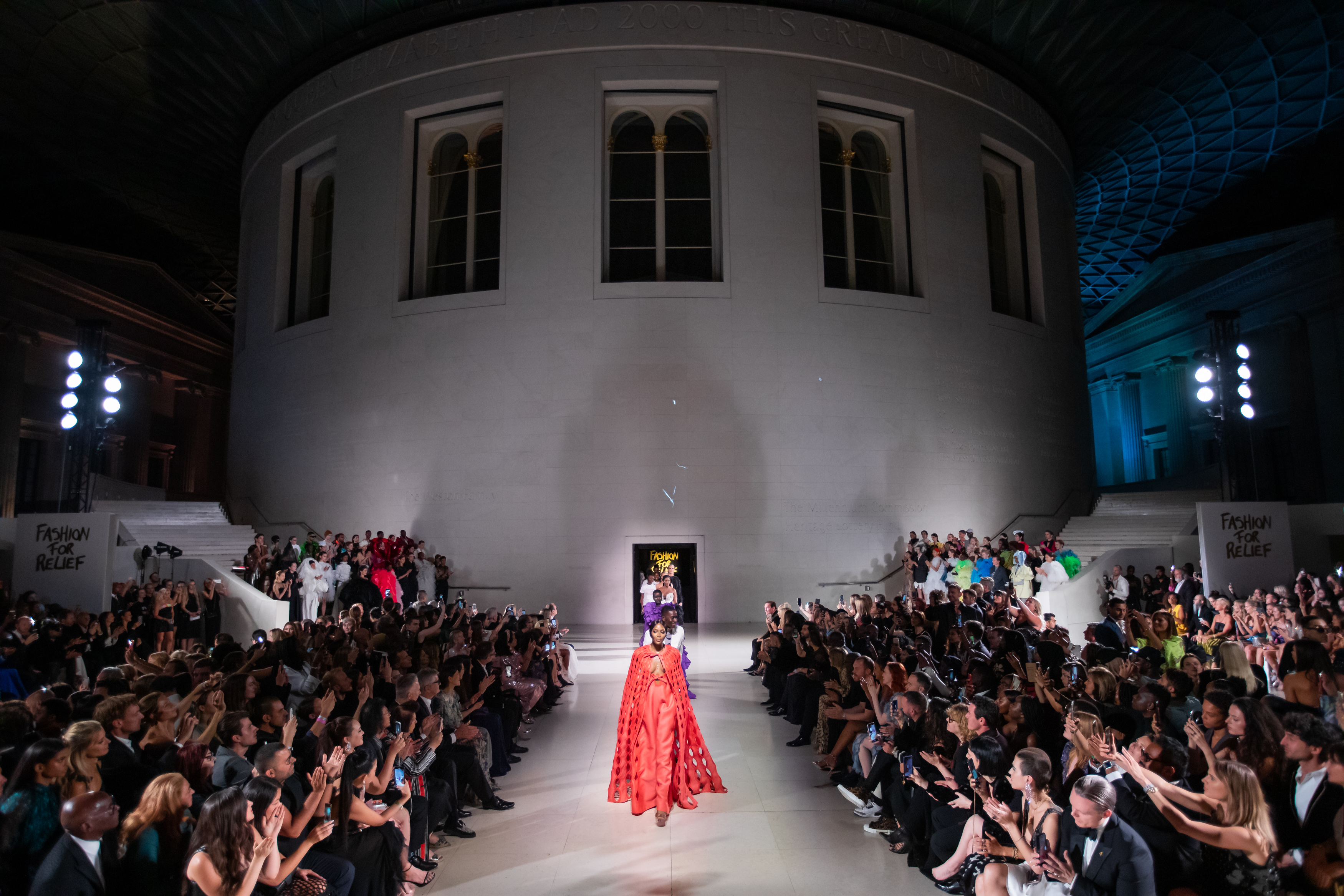 Proposal for Fashion Trust Arabia
Role: Creative Lead at My Beautiful City
In collaboration with Reuben Naran

By leading this project I developed a creative direction that was implemented throughout the pitch and all deliverables for the Fashion Trust Arabia awards ceremony in Doha. The overarching creative concept focused on creating excitement around the talent within the region and providing guests with unique experiences and an evening full of buzz-worthy moments.

Knowing that the event was not only about celebrating the winners of the Fashion Trust Arabia Awards but more so about bringing global awareness to the MENA region's rapidly growing fashion industry, the concept was from that point on heavily inspired by the MENA region's mesmerising night sky and sunsets. The idea of each participating designer being represented as a star came to life, hereby highlighting the unity of the Fashion Trust Arabia as an universe housing the designer community whilst still showcasing each designer's uniqueness.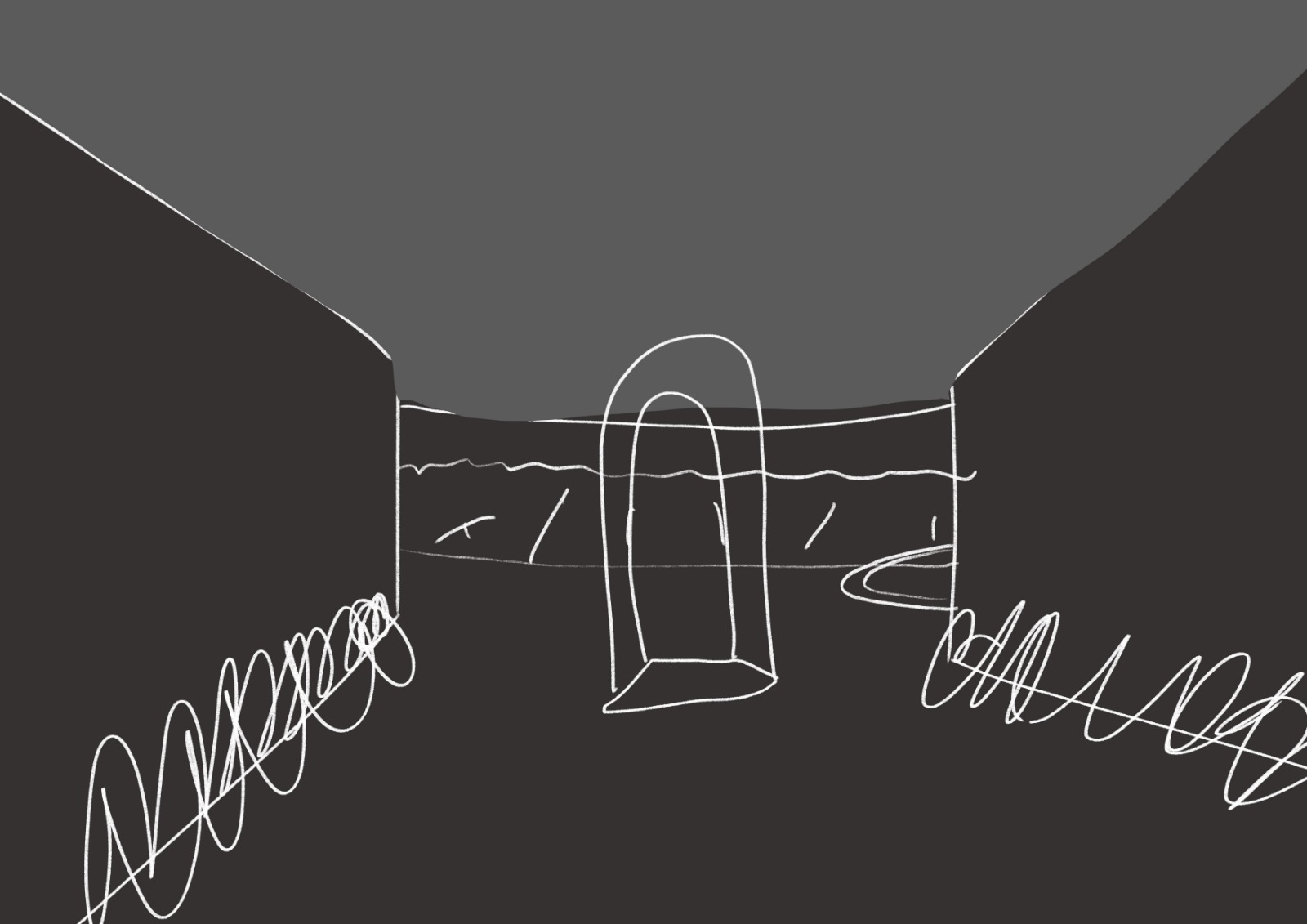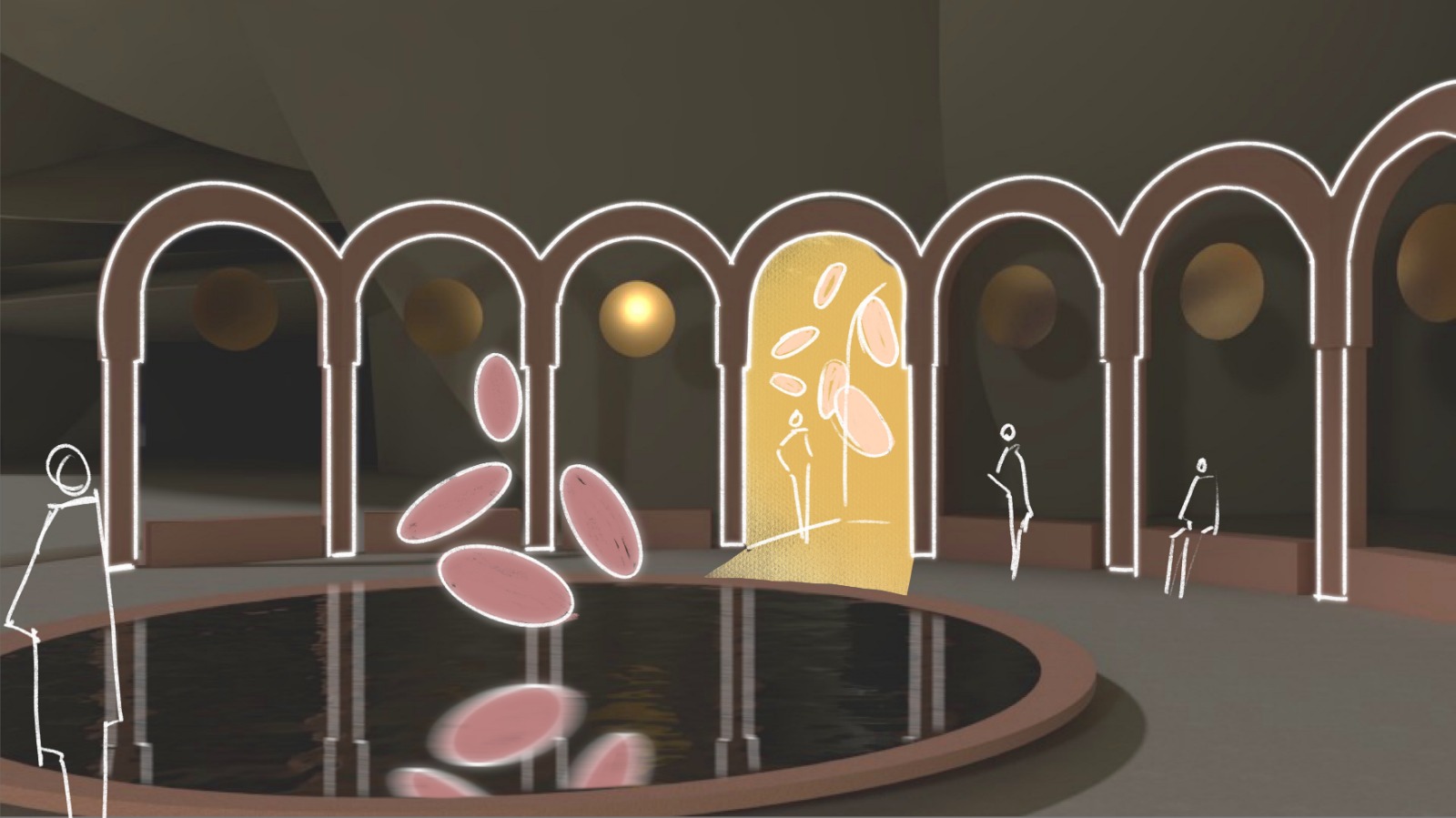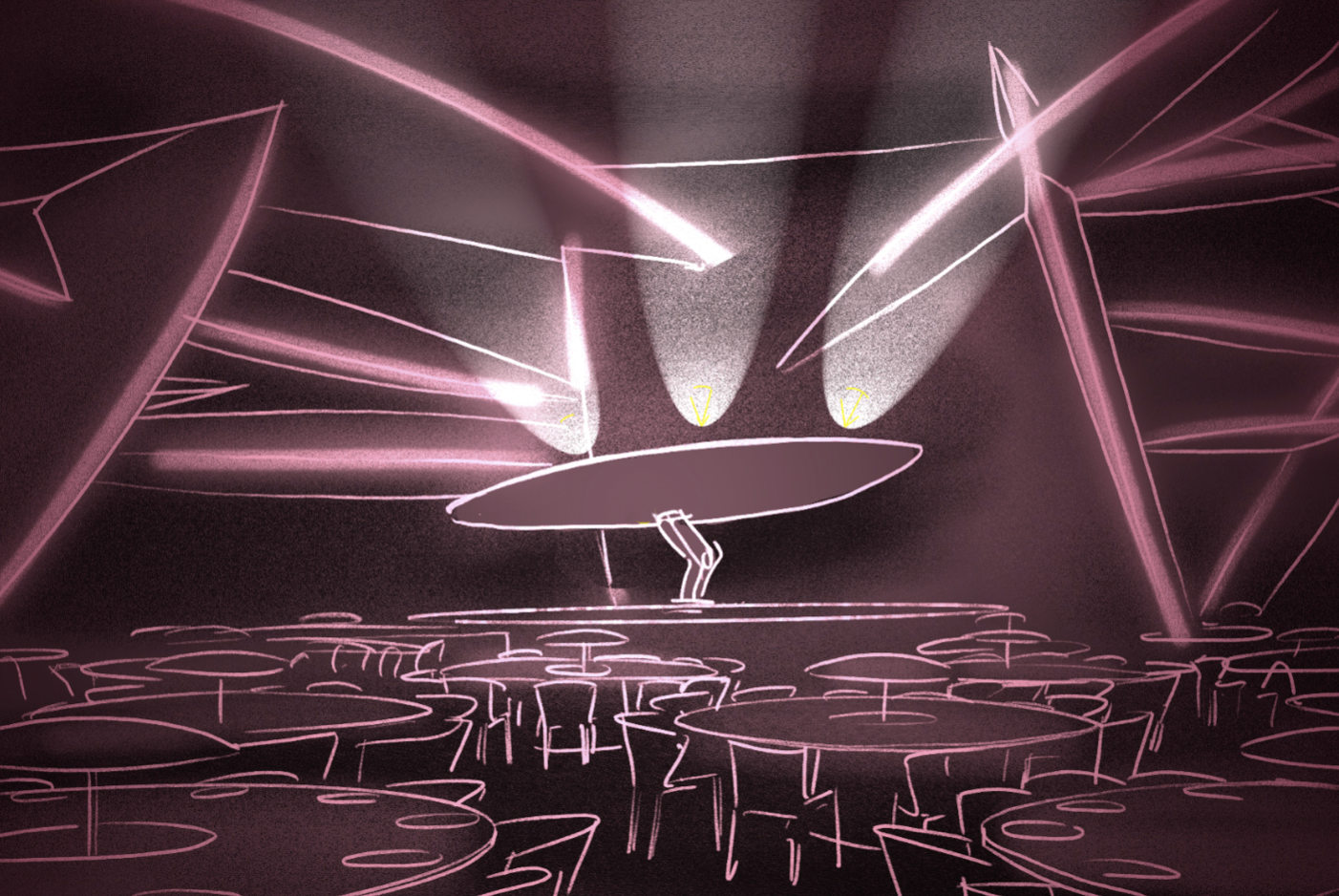 Interactive 3D Fashion Trust Arabia Universe
b i o b i j o u x
noun

Is made by combining biodegradable-, capable of decaying through living organisms and bijoux- from the French word bijou "(jewelled) ring". A project that embodies a unique collaboration between luxury, materialism, and utopia. A brighter future relies on all of us, including luxury brands, to adapt and be mindful of the life cycles of our material consumption.

Embark on a visual exploration of biodegradable materialism and luxury and discover how it became jewellery.


BioBijoux draws on biological materials grown out of fungus and bacteria. The project uses these visuals to speculate about how these materials are used in luxury production, enabling us to imagine a future where more sustainable versions of these products might exist and to question existing cultural attitudes and economic structures around consumption.
LifeCredit
A game that imagines a possible dystopian future where a social credit system is run by a private company in the UK.
CREDITS
Game Concept and Art Direction - Diana Ganea

Co-Scriptwriters and Animation - Javier R. and Federico Pozuelo
Head Game Designer - Liam Maclean
Game Designer - Blaite Han
UI Designer - Simone Ferraro
Sound Design - Aron Levi
Foley and VO Casting - Dom Valentino

CAST
Host - Colleen Prendergast


Special thanks to:
Erik Hartin and Tara Langford

Based on China's social ranking system that makes it possible for citizens to be rewarded or punished depending on their actions through point allocation. Just like financial credit scores, an individual's score has the mobility of increasing or decreasing depending on their course of actions. The social credit system was announced back in 2014 when the Chinese government had started gathering information on its citizens. This accumulation of data is primarily conducted through surveillance monitoring and through government hired ''information collectors''.
PRESS
Evening Standard
Dezeen
It's Nice That
LS:N Global
Coeval Mag